getting tired of lj and blogspot has prettier set ups....so there
hey, I'm getting a blogspot instead of livejournal....who else has one?





Sickie mcSickpants....



sad times...

at least my paper isn't due tomorrow, only Thursday, gross
Oh, no! I'm sick!
http://www.youtube.com/wat

ch?v=F1f7r8SwYNg
oh my god. I can't even stand it, it's amazing! he took me to lunch yesterday and then we went on a walk around campus/flagstaff for like an hour and talked then he came over that night and we watched Billy Elliot until my computer died with 2 minutes to go, before that we slowly moved closer together and he so cute and shy even though he's so outgoing but he wouldn't just hold my hand, he would flirt and my hands were cold so he was holding my hand and awww...golly, so then the computer died and I don't even know how to type it out but we starting kissing then making out, shit it got hot, good thing I'm currently hosting my monthly friend lol but hot damn. I can't function. And I am supposed to be writing a paper, but I keeping thinking of it and I giggle and ahhh....he is a sweet person, so outgoing and geniunely funny, and polite and smart, and he runs and has a nice body...oh man.... I'm posting this because I just showed Alison the video, but I really need to get back to my paper I'm writing on abolishing abstinence only education (of all things!)
teehee...
So I've got the biggest crush on this kid:
I am:

giddy
hehehe! yay :] good lunch date, I like this dating thing, it's nice



tee hee
I've been talking to a boy in my environmental planning class, and he's been talking to me and he asked me to lunch yesterday, but I couldn't go because I was going hiking/camping and he couldn't go with me for that because he had tickets to see Jerry Seinfeld (came to our school lolz) so now we're rescheduling :] His name's Brandon and he's from Temecula and he's a sophomore land use planning major and he's cute and doesn't smoke or drink really and when he's older he wants to start a business reconstructing buildings from materials used from demolished buildings, isn't that nifty?






Bike was totally where I left it.





So not even hidden really.



Just a little sideways....



God today sucked like that, but then I found my bike, went to belly dancing (kicked ass!) and lifted weights with Christian, now I'm all fit, showered, and cute and ready to go out! Sweet! Yay Thursday night parties!
I'm an idiot.


but


I'M GOING TO CAMP TOMORROW! BRIGHT DARK AND EARLY BECAUSE I'M LEAVING AT 4 OR 5 AM!


Hooray!

I twas nice to see Laurel and Jamie at Sungod and to see Sumita and Joan (and Jesse) in LC, everyone have a fun summer and see you in August sometime! :]

Off to finish packing!

<3 Tree Hugger
Last day here, just got back from a good time with Tyler in Dana Point, ate at Wahoo's so the people working there know who we are again, got the back of my thigh/ass/hip region burned like crazy because I fell asleep on my stomach for 40 mins or so... oh well, as long as it doesn't peel
I made this new journal, I think this will be my final lj username thing. I like this one and do not forsee another change. If you want, go
HERE
(frozen_amber) for my old one...which is also friends only...so just friend this one. Old one is lame.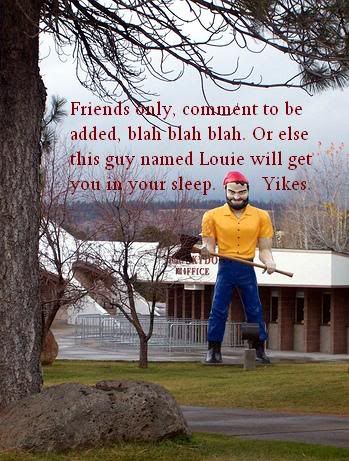 Love,
Me
I am:

optimistic